4 tags
The Journeyman Design
When I first started down the path of AI I found myself pondering why people are trying to force computers to emulate human intelligence instead of helping it create it's own form of intelligence. Well it turns out, as is usually the case, someone else has written down my exact quandry and similar conclusions. So in an effort to save time for more research I will simply quote them. Here is...
5 tags
The Point of Points: Part 1
First I want you to read this snippet from a well written game design article: Points have always been an important part of games. They can serve as a tangible way to measure competition, as in, say, a game of marbles. They can provide incentive and encourage replayability when playing solo. Most interesting to me when designing and reviewing children's interactive games, points can provide...
3 tags
Breaking Down The Problem
David Chalmers, a philosopher at the University of California, Santa Cruz, interested in artificial intelligence,  suggests that the nature of consciousness can be divided into "easy" and "hard" problems. His simple problems are as follows: "the ability to discriminate, categorize, and react to environmental stimuli; the integration of information by a cognitive...
My favorite Gangnam Style Yet! →
8-Bit Horror (from the 48 hour GCA competition)
Here is a fun intro from one of the games that were made this past weekend in a coding flurry by some Canadian students at triOS during GCA3. Many, many GPUs ago there was a zombie outbreak that plagued our pixelated forefathers. Back then things didn't run as smoothly and the morality of the time had even less shades of grey. There were some real bad characters, like old "hammer-hand" Mc Gee...
3 tags
HammerCon 3 and Protospiel North
I will be attending the up and coming, board game centric, convention known as HammerCon in Novemeber. My newest board game will be put through its paces during the Protospiel North part of the convention. If you are a hobbiest or a game designer you may want to check out the event. It has a very reasonable entry fee and a lot of different things to offer. HammerCon III, Southern Ontario's...
As Coarse Grained as Possible - Part 2
So last time I left you with a question, what differences are there between parents playing a board game and the issues that arise with the grown-up playing the child's make believe game? Well for one, the rules are written down for everyone to read and understand ahead of time when the parents play a board game together. And something similar in each of the cases would be that in both games...
4 tags
"AI is uncertainty management. AI handles what to do when you don't know what..."
– Stanford Engineering's Online Introduction to AI - Sebastian Thrun
3 tags
Thanks Steve.
Back when I was in high school, Steve had already stepped in and started to turn things around for Apple. Colorful iMacs could be seen all over the place and my first iPod was something I was still saving up for. Pixar had released their third full length film and I was sitting at home playing on one of our families Macs, a Quicksilver tower model. I was starting to prepare for my...
3 tags
My Board Game Released
Not directly related to AI, but I have recently made one of my board games available for public orders. You can pick up a copy on the web or find out more about it from here. Basically each player controls a robotic toy trying to win glory and fame amongst the other toys in a crazy factory funhouse. I find it to be a great way to introduce computer programmer and logic in a practical and fun...
4 tags
As Course Grained As Possible - Part 1
Do we really care to simulate things at such a fine grained level that it works exactly like it does in real life? Or is the illusion of intelligence enough for our purposes in games? Do we need to focus on accurate atomic level physics or simply good approximations that show what we intended? In games the level of granularity in our systems is constantly at odds with our time, budget and...
6 tags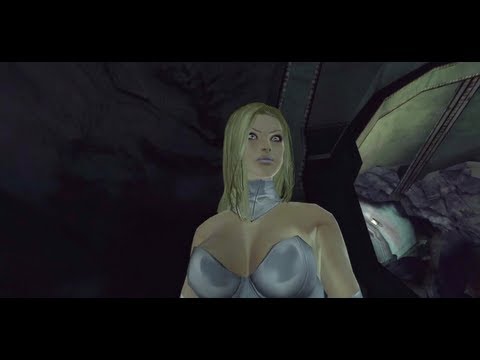 5 tags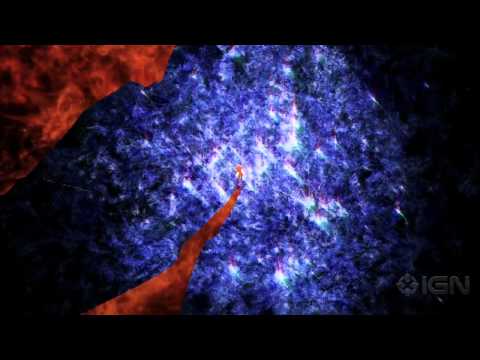 5 tags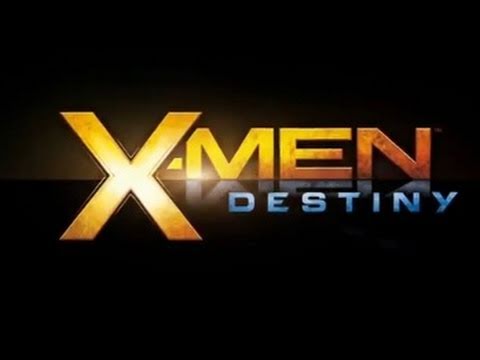 4 tags
Vacation and New Release
Sorry for the little bit of down time recently, but it was needed and rewarding. Over the last three weeks I have taken a little vacation to the Boston area and seen the completion of my next shipped title, X-Men: Destiny, which will be hitting store shelves September 27th. I'll be getting back to my regular routine of posting later this week. In the mean time here is a link to the games...
3 tags
Lets Use Our Interconnected Gaming
Another realm of underutilised approaches in the game industry is harnessing the connectivity of our games to the internet and other players. Many times game AI suffers from short development cycles and/or lack of a proper testing period. Most games require patches to fix up any issues that result from hurried or overlooked issues in the AI or mechanics. However, patches do not have to be the only...
3 tags
Definitions of AI
Herbert Simon: We call programs intelligent if they exhibit behaviors that would be regarded intelligent if they were exhibited by human beings. Elaine Rich: AI is the study of techniques for solving exponentially hard problems in polynomial time by exploiting knowledge about the problem domain. Elaine Rich and Kevin Knight: AI is the study of how to make computers do things at which, at the...
"COBOL programs are an exercise in Artificial Inelegance."
– Unkown
4 tags
The New Focus For Game AI
Since game AI is seldom focused on creating an AI that achieves an unbeatable strategy in our games, AI implementation within games can focus on many other aspects within a game and its development. We should be striving to push our AI forward and differentiate ourselves from the academics by focusing on a seperate set of goals. We should be focusing on AI that generates living worlds,...
3 tags
"Instead of trying to produce a programme to simulate the adult mind, why not..."
– ALAN TURING, "Computing Machinery and Intelligence"
5 tags
Perception vs Intent
Game Designer: So I love how the AI flanks the player and works together as a team.
Game AI Architect: Excellent.
Game Designer: Yeah, but I was wondering if maybe you could make a new behaviour in which the AI pretends to flank you, like a fake out. So instead of actually going around that corner and then down the hall to get behind the player. Have the AI stay at the corner instead and wait for the player to step past the corner, thinking the enemy is going around to flank him, then have the AI punch him.
Game AI Architect: Tell the AI to take cover at the corner and wait to use a melee attack.
Game Designer: Hmmm, but then he wouldn't be faking you out. He would just be hiding around the corner waiting for you.
Game AI Architect: ... Ok then instruct the AI to say "I'll flank him!" or something like that as well.
Game Designer: Yeah that might work, but I really wanted a behaviour for the AI that would fake the player out.
Game AI Architect: *Sigh* Okay I'll make you a special behaviour block that does a fake flank behaviour.
... Months Later ...
Game Designer: Our AI has become too complex to use. There are so many behaviours I can't even remember what half of them do. Can we get rid of some, like the ones that can be duplicated by using simpler behaviours to do pretty much the same thing but are named differently?
Game AI Architect: ...
5 tags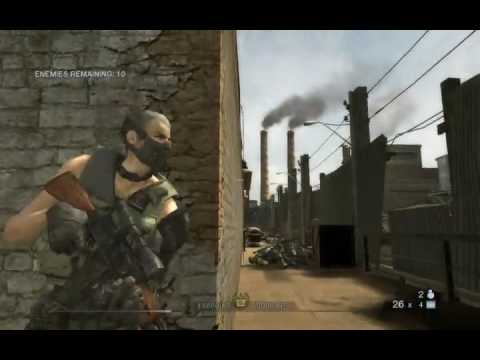 4 tags
Game AI vs Academic AI
Back in 2001 I did a presentation on this subject for a local university and lately it has been popping up amongst the AI community again. So I thought it might be a good time to sum up my presentation and post it here for all to see. Lets start by taking a look at academic AI. For academics the AI they work with generally has a goal to either solve a problem, learn how to solve a problem, or...
5 tags
Stop Blocking Me!
Today's post is about designing mechanics so that other agents (artificial or human) do not interfere with what the player is attempting to do. For example, in many video games friendly AI agents have a tendency to box in or block the path of the player because they are too heavily scripted or unable to adapt to simple pathing complications. A problem that also manifests between teammates in...
2 tags
"Artificial intelligence is no match for natural stupidity."
– ANONYMOUS
5 tags
Lie, Cheat, And Sell. But Always Blend.
Previously I was talking about how players want a challenging game and at the same time they want to win over fifty percent of their matches. Traditional match making systems would never yield these results and at best balance everyone so that they had exactly a fifty percent win ratio. But if we were to add AI agents in the mix we can solve this issue and many of the other inherent flaws found in...
3 tags
"There is a popular cliché, which says that you cannot get out of computers any..."
– RICHARD DAWKINS, The Blind Watchmaker
4 tags
Will It Blend?
Last time I had left you with a couple of questions. How should we go about implementing an AI agent so that players could achieve the goal of always being challenged and still win fifty percent or more of their matches? And can an AI agent be successful at integrating into a competitive player base? Today I would like to explore these questions starting with the first. One obvious approach would...
5 tags
A Game With Friends?
Last time I was talking about how gamers blame other agents playing with or against them for short comings that they perceive to interfere with what they are trying to accomplish. However, I stated that what they are actually pointing out is that they crave a system that challenges them and that the majority of the time they need to win (I will be talking about this today). As well as, a game in...
5 tags
Watch
For those new to AI and how a simple piece of code can sometimes create a seemingly more complex behaviour I thought I would post this short video of a simple collectors emergent behaviour algorith running in a 2D space. The blue dots randomly wander around picking up black dots and then dropping them whenever they encounter another black dot. Again this is a simple piece of code, yet a...
4 tags
With AI or without AI. How do you play?
Many games fall into the category of "games that require another agent in order to play", from Checkers and A Game of Thrones on the traditional game side to Scorched Earth and Battlefield on the video game side. However, on the traditional game side very few of these games come with an artificial being that can fill the role of the other required agent in order for you to play the...
4 tags
An Overview And Welcome
Welcome to my little rambling corner. Hopefully something here will be of use to you and if not I'll at least attempt to provide a lens that looks upon the gaming world from another point of view. I love all kinds of games, both traditional games and video games. Some games can be played alone like Solitaire and Final Fantasy, while others require another agent or "being" to...